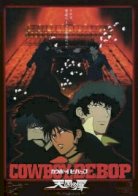 Another day, another bounty—such is the life of the often unlucky crew of the Bebop. However, this routine is interrupted when Faye, who is chasing a fairly worthless target on Mars, witnesses an oi...

7.90 / 10

8.39/ 10

0.00 / 10
247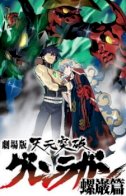 Humans have enjoyed their lavish, peaceful, and prosperous lives for seven years since the day the almighty Spiral King was defeated—the day they reclaimed their homeland, Earth. However, the boon o...

8.02 / 10

8.58/ 10

0.00 / 10
223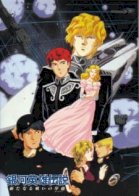 Led by Reinhard von Müsel, the Galactic Empire crushes the Free Planets Alliance in the Fourth Battle of Tiamat. Arriving in the Imperial capital of Odin to a hero's welcome, Reinhard's victory earns...

7.80 / 10

8.12/ 10

0.00 / 10
168

QUICK FILTER
Ongoing Series